I am always looking for fresh ways to mix colors and create new color palettes to use in my work. One of the best ways I have found to get new color mixes is by taking photos of things that jump out at me when I am out and about. I created two new color palettes inspired by my recent travel to Alaska.
My first palette is inspired by my visit to Glacier Bay National Park. The deep blues of the icy water, the blues and grays of the glacier ice and the greens and browns of the landscape create a beautiful color mix. Who knew there were so many shades of blue in ice!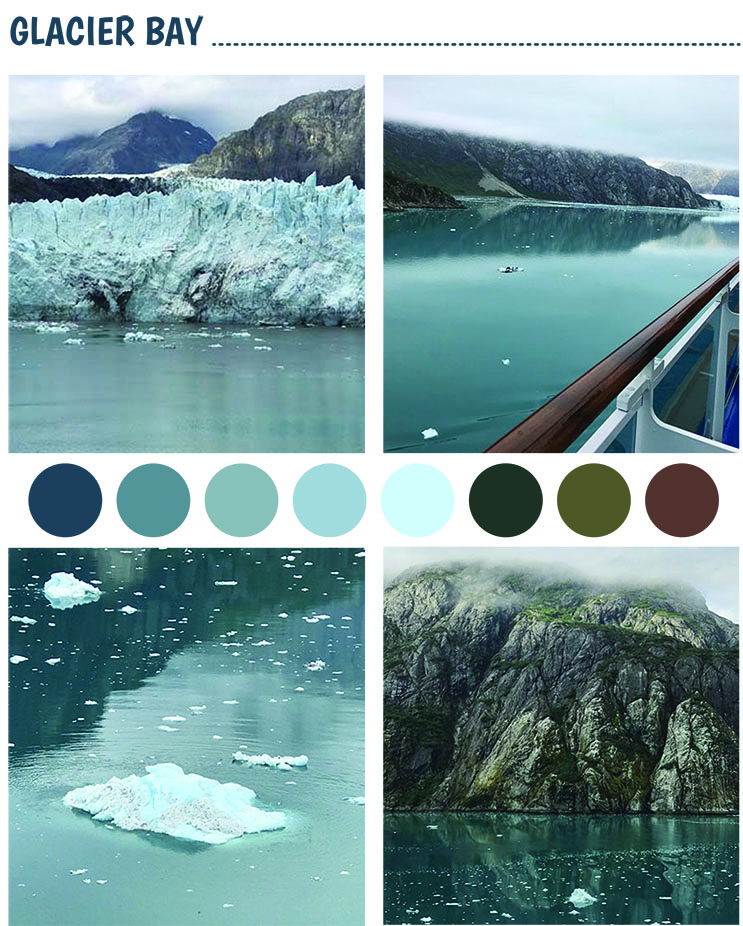 My favorite stop in Alaska was the city of Ketchikan. It's beauty speaks for itself but what I really loved are the colorful buildings and houses scattered among the evergreen trees. Perfect color inspiration!